Lisa Coleman
GRI, CRS, ePro, CHMS, Coldwell Banker Global Luxury Specialist, CRS, CNS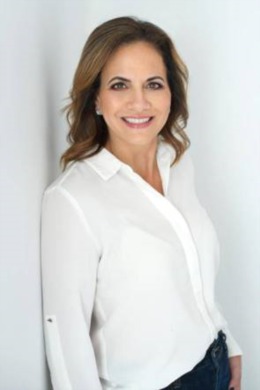 For over twenty years, Lisa Coleman has been providing exceptional real estate services to both buyers and sellers, alike. Hailing originally from North Carolina, and having spent most of her life in Raleigh and the surrounding areas, Lisa is an expert on the real estate market that is constantly evolving in their marketplace. Focusing mainly on Raleigh, Midtown and North Hills with her clients, Lisa has become an integral part of the real estate business for her area and strives daily to exceed her past performance. Her commitment to success is what places her in a league of her own for the Raleigh area and she is dedicated to showing her clients just what that principle means to her. 
Lisa is a lover of local college sports, a member of her hometown swim club and can be found actively training for Crossfit games. A mother of a teenage daughter and son, Lisa is always busy, but is also a great source of knowledge for school districts in the area as she's done her fair share of research for her own family. It is important to Lisa that clients know just how much North Carolina means to her. It is her homebase for her and her family, all of their activities, their church… the list goes on! She is confident when she says that there is no one else who better knows the area and is able to inform you to make the best decision possible with the largest investment of your life. 
Best known for producing exceptional results, having vast neighborhood knowledge, and using innovative marketing skills with an emphasis on constant communication, Lisa prides herself on rave reviews from past clients and vendors. Knowing that most people have more money invested in their homes than outside investments, Lisa harbors a business-minded approach to real estate that comes with a forward-thinking mentality. When helping you search for a new home, Lisa will already be thinking about the next one and ways you will grow into and out for your current needs. 
While you're dreaming up the perfect wall color for your future living room, or thinking about where your furniture could go, Lisa will be the head behind your heart in making practical decisions that will set you up for long-term success. With the Raleigh area being Lisa's own backyard, she wants to serve you in a way that makes you both happy to run into each other at the grocery store!